Druid's Portal: The First Journey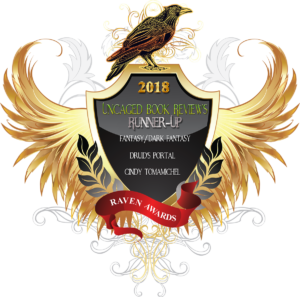 A portal closed for 2,000 years.
An ancient religion twisted by modern greed.
A love that crosses the centuries.
An ancient druid pendant shows archaeologist Janet visions of Roman soldier Trajan. The visions are of danger, death, and love – are they a promise or a curse?
Her fiancé Daman hurts and abandons her before the wedding, her beloved museum is ransacked, and a robed man vanishes before her eyes. Haunted by visions of a time she knows long gone, Janet teeters on the edge of a breakdown.
In the shadow of Hadrian's Wall and 2,000 years back in time, Janet's past and present collide. Daman has vowed to drive the invaders from the shores of Britain, and march his barbarian hordes to Rome. Trajan swears vengeance against the man who threatens both his loves – Janet and the Empire.
Time is running out – for everyone.
Click button to go to Amazon page of your home country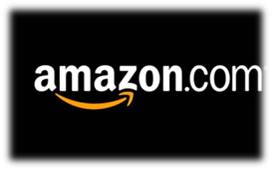 Like to check it out? Here is a preview of the first chapter – enjoy! Click here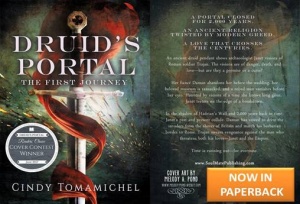 Watch my new book trailer:
Druids Portal - travel back in time to Roman Britain. Read a teaser https://goo.gl/ydf8qK
Click To Tweet
Cover win for Druid's Portal – Books & Benches
Druid's Portal won the June cover of the month – thanks to all that voted.
Of course, all the credit goes to the artist who designed it – Melody Pond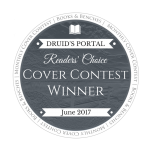 Click on the badge to read the review
Reviews for Druid's Portal
Stay tuned for updates either here, Facebook or Twitter 
Here are some links to read or add your review – Booktopia or Goodreads or Amazon 
Thanks to everyone!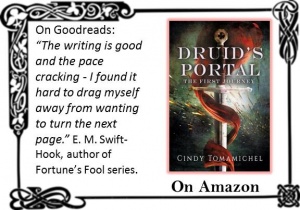 Druids Portal on Goodreads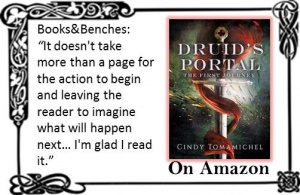 Books & Benches review: click here
DruidsPortal #TimeTravelRomance #RomanBritain #HadriansWall #histfic
Click To Tweet