So, you have taken your courage in both hands and signed up for Nano – congratulations! I have done it a few times now, so I thought I might share some tips on how to prepare for the month and keep your partner and your sanity.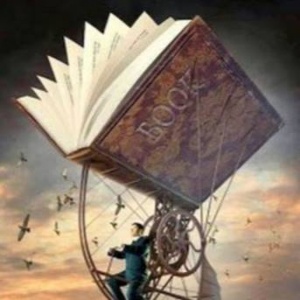 For your partner and family
Nano is all about you – or at least you will have such an intense relationship with your novel writing that other people seem to fade away. This is probably not great for your relationship, and it can be quite boring to listen to as well.
To avoid getting things thrown at you, or hearing the door slam and wondering why, make sure you break up your writing with family time, and talk about things other than your book. Do some housework, cook, or contribute in some way. 1,667 words a day can be squeezed into commute time, early morning or late evening or lunch breaks without huge disruptions to family life. The time taken by social media or TV is an ideal swap for writing time.
If you are in the position where someone you know is doing Nano, you may well be familiar with the vacant gaze into space when creation is happening, or the lost conversation as a side thought hits them. You have my sympathy! For November, they are following a dream, and provision of coffee/tea/snacks and scrap paper is helpful. Of course, don't pander to the grumpy writer, this is a stereotype that no one needs to continue. Do take this as a opportunity to slack off on the housework and do nice things for yourself as they won't notice.
Housework
Even dreamers must eat, and no one wants to wake up in December to a house that looks like it needs to be condemned! So October is the time to cook and freeze dinners, stock the pantry with snacks and easy to make meals. Give the house a good scrub and clean, and do a bit of garden work. Then the basic maintenance can be a chance to let your mind wander as you sort out plot tangles.
It is also a good idea to get your Christmas shopping done now. I know, it's early, but think of the glow of satisfaction with it done.
Self Care
November will be a time of decreased activity – and all that sitting, mainlining oreos and coffee is not healthy. Spend some time in October thinking about when is the best time to write, and slot in exercise time. It does help you think – even a walk around the block or dashing up and down stairs or a yoga dvd will help your body and creativity. If you have a dog – make sure they get a walk every day, and start a routine with them now, so they will beg you in November as a reminder.
If you work as well, this is a great time to try and get ahead so next month is easier. There is no doubt it is harder, so give some thought as to how you can reduce stress on yourself.
Novel Prepping
Now this can be a curly subject as plotters (one who outlines the plot) and pantsers (writing without an outline, by the seat of your pants) draw a line in the sand. It is up to you and your style.
As a pantser, I thoroughly recommend at least a rough idea! I make some notes, even write out any scenes and one year I drew a map, for a fantasy quest novel which became a rough plot outline. Given the daily pressure, and how frantic you may feel if you fall behind, I do recommend some sort of idea – notes, map, scenes, dialogue that will help you over a rough spot of utter mental blankness. Mind mapping (connecting circles of ideas) is a useful technique to prompt ideas without getting into too much detail.
For plotters, October can be bliss as you draw up character sheets, chapter outlines, research and delve into details. Scrivener is a program that may appeal to plotters.
Whatever your style, follow the Nano forums, for advice, fun and ideas. Ask around on facebook and find some friends to be buddies with- and see if you have a competitive streak. Sign up to your region – there may be wrimos nearby that you can meet.
If you are into numbers and find a sense of achievement in spreadsheets, spend some time building a chart to see your progress. They have them on the Nano website, but you can make your own as elaborate and colourful as you like. Average word count? Weekly targets? Excel can do all this and more.
People with some graphic abilities may even mock up a cover design – and it will stop you procrastinating doing it during Nano. Canva (online) or Powerpoint are good programs.
If you are a social media announcer, there are plenty of badges to announce your commitment to the world – check the website.
But what if this is my first book? I have no idea of my writing style!
Well, this is a good chance to find out! As the outline can destroy the book for a pantser (and we don't want that) I think start with a rough idea of the whole, and perhaps plan out your first chapter. Then when you have written that, you will either feel the urge to stop and plan because the unknown gives you the heebie jeebies (hint: you are a plotter). Or you will forget your notes because someone has just turned up with a raygun and a back up squad of ninjas and you can't wait to see what happens (hint: you're a pantser).
So Nano can be utterly absorbing and exhilarating – but it should not take over your life. It can be a time when you discover you really can write a book, or perhaps find out that it is just not for you. Either way, prepping can help you give it your best shot.
This is the second in a three part series on Nanowrimo, have a read of the "Adventures in Nanoland' and stay tuned for the next blog on what to expect and getting through nano- "Nano – the Power and the Glory".
Enjoy this blog? Have a think about signing up via my website or catch them as they fly around the ether on twitter or facebook. They will stay where they are pinned on pinterest.
In the meantime, click and have a read of Druid's Portal
Prepping for the Nanopocalypse