So November has rocked around, and Nano has started. Grab your snacks, coffee and keyboard and write. There you go – November has finished and you have a novel. Simple, isn't it?
Well, it tends to be a long month, and most wrimos go through a few stages.
Day 1 (1,667 words)
Either blind panic, or oh, look I have written 3,000 words. This is just impossible / so easy. Neither of these states last.
Day 7 (11,669- words, dude)
You will be in a routine by now and feeling ok. Make sure you keep up the daily exercise, and say nice things to your family. They are sick of your novel by now.
Back up your work.
Day 15 (25,005 half way)
Despair may set in at this point for a number of reasons.
You hate what you have written. We all do. Plug on and don't listen to yourself, and do not edit.
You have run out of ideas. This happen too- take a walk, a break, or check the Nano forums for prompts and ideas. At this stage the travelling shovel of death or a team of ninjas may need to appear. At the very least they will be entertaining to write, and remember you are allowed to edit after November.
You are so far behind you will never catch up. This happens too. You can try a 'Night of Writing Dangerously' Nano event, or change your location to a café or library. Ask yourself why as well, you may be able to overcome the problem by stepping away from the panic.
Back up your work again. Be nice to your family – they hate your novel by now.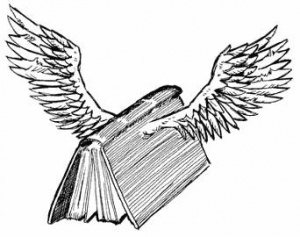 Day 21 (35,007 words)
You can start validating your novel from day 20. This can be the cause of triumph and a happy dance (or complete bodily collapse) if you are at this stage. However, for those on par, it can be a source of angst and envy to watch your buddies achieve their winner purple bars. Don't worry – keep on going, and congratulate everyone else. Unless your friends are total monsters, they will spend some time encouraging you to the final goal.
Did I mention backup your work?
Be nice to your family – they want to print your work and beat you over the head with it.
Day 30 (50,000 words and GOAL!!)
Did you make it? Well done – validate and get your winner bar and goodies. While you are in the happy mindset, go and donate and get a halo as well. Celebrate with your family and friends, and get some sleep. Apologise for being a vacant drooling snack-eating zombie for the last 30 days.
If you didn't make it, well you gave it a shot. You can still keep on writing and finish in your own time. Whatever you end up with – it is more than what you had November the 1st, isn't it? And that's no small thing.
December –but what happens now?
I personally keep on going at a slower rate till Christmas when I have usually finished the story. This may or may not suit you and your circumstances. I find keeping the momentum going is important, otherwise I might have to face the horrors of an unfinished project that I have lost steam and/or plot details.
However, once the draft is finished, leave it for a while. The exhilaration of creation takes a while to wear off, and until then it will be marvellous and you won't be able to edit with any success. There are Camp Nano events in April when you can edit, and this is certainly a productive way to go if you hate editing. If you even think of looking at it – go clean the house, it will need it. Don't even think of submitting it to a publisher – I have heard they shudder at the word Nano, simply because a draft is not a finished manuscript.
This is a good time to sort out your files as well, before you forget. Organise them so you know what is what. Backup again. If you haven't finished the draft – you may have found this is the first in a mega epic- then sit down and pour out all the notes and thoughts and scraps of dialogue in your head in a file. Keep a notebook or a recording app handy for stray thoughts for a few weeks as the story settles. Once the fire of creation is gone, well it would be horrible to lose these ideas.
So now you know – you are a writer. Go and get on with the next story.
This is the third in a three part series on Nanowrimo, have a read of the "Adventures in Nanoland" and "Prepping for the Nanopocalyse".
Enjoy this blog? Have a think about signing up via my website or catch them as they fly around the ether on twitter or facebook. They will stay where they are pinned on pinterest.
In the meantime, click and have a read of Druid's Portal
Nano – the Power and the Glory