I've been writing about world building for several years now, and nearly at fifty blogs. However, I am thinking of ending the blog this year and turning them into an ebook. This will then be a part of my Organized Author series on helping authors and writers.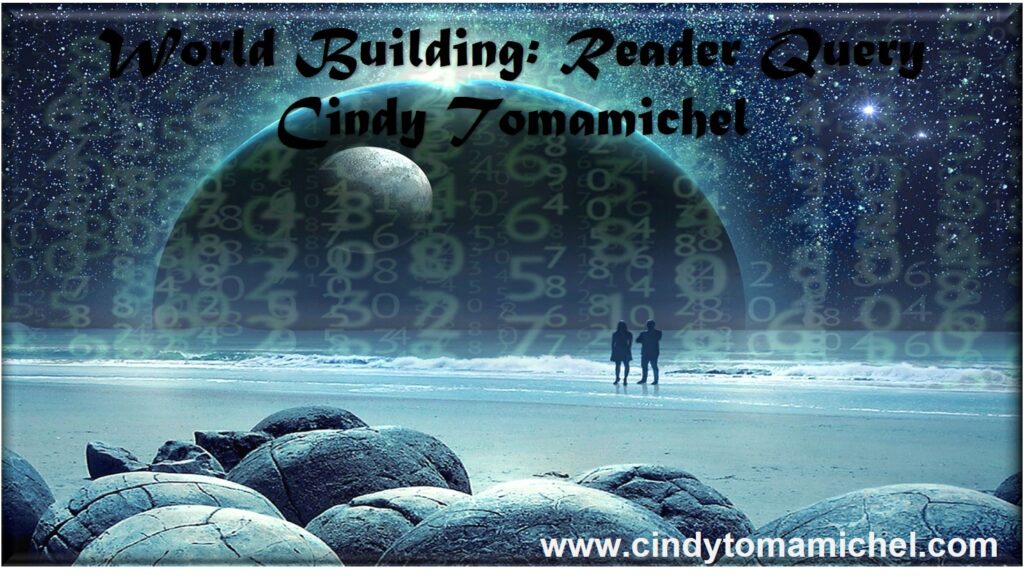 So, to get to the point of this blog! As a reader and probable writer, I am asking if you have any topics that you would like to see covered this year. What part of world building gives you problems? Or is there some area that you would like some more research and thoughts on?
Or perhaps you write in a genre I haven't covered? I myself write under the blanket term of 'speculative fiction' which covers scifi, fantasy, and time travel, but leaves my contemporary romantic comedy out in the cold. I'd like to include you if you feel left out!
If you have some ideas or questions, please hit reply to this email, or comment on the website below. All replies will get a free ebook copy of the World Building book when it releases. If you have something published, I'll happily do a spot of promotion as well.
Enjoy this blog? Have a think about signing up via my website or catch them as they fly around the ether on twitter or facebook. They will stay where they are pinned on pinterest.
My newest scifi book is now available. It's a scifi military action adventure, with a good dose of snappy one liners, and an environment that is out of this world! Pick up Underground Planet via this Link.
My latest romance book, a contemporary romantic comedy is now out on Amazon- free on Kindle Unlimited! Rocky Road to Love tells the tale of two scientists falling in love in the Australian outback. There's geology, archaeology, dust, danger and the occasional possum! Link: Rocky Road to Love
For those that have not read Druid's Portal yet, here is a link to the first chapter of  DruidsPortal and to the second in the series Druid's Portal: The Second Journey, and you can read a preview here.
I have a fantasy fan fiction novel on Archive of Our Own. If a bold new adventure in Narnia, Middle Earth and the world of Harry Potter tempts you, check it out via this link. Be sure to leave a comment and some kudos! Check out the book trailer via this link.
Scifi more your thing? Try my short stories in the anthologies Quantum Soul and Tales from Alternate Earths 2.
Short stories and poetry? Try my collections Tales of Imagination and Tales of Romance and the latest Tales of Science Fiction.
Or what about horror? Try Haunted, a free horror anthology.
Check out my post apocalypse story "After the End" in SlyverMoon Chronicles X or my haunting tale of a woman's life "Journey" in Queens of the Quill.
Doing NaNo this year or know someone that is? Grab a copy of my free guide "NaNoWriMo Ready."
My latest author help book "30 Organizing Tips for Writers" is now out and still free.
If you are keen to chat with other scifi peeps, then check out the Knights of the Scifi Roundtable facebook group and subscribe to their newsletter https://mailchi.mp/29fb30bca8e4/update-subscriptionAnd my own author newsletter, for book news, odd facts, recipes and random freebies. Every subscription gets a free copy of my short stories 'New Beginnings' two tales of later in life romance and/or a scifi story Sign up here.
World Building: Reader Query