It's always fun to join a group of authors in a collection of short stories. Authors get more readers and readers get the chance to check out new authors. Click on the image to purchase.
SlyverMoon Anthology
Never underestimate your enemy… even the gods sometimes have mysteries to solve… when a powerful family's reunion is interrupted, anything can happen… the arrival of a late-night visitor creates an unexpected discovery… a journey through the stars brings unique challenges…
The international writers cooperative, the Confederacy of the Quill, brings you the final installment of their annual short story anthology. This series includes stories in the genres of Science Fiction, Fantasy, Horror, and Adventure. New worlds await you!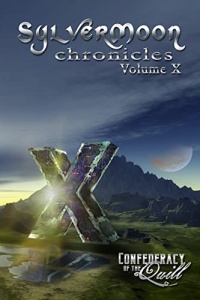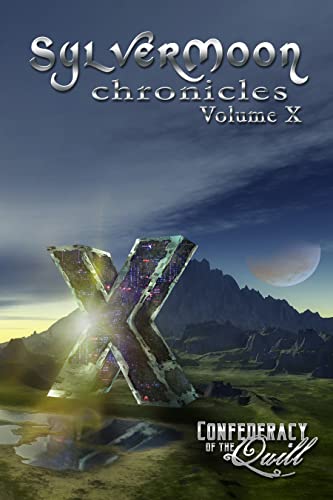 Queens of the Quill
In honor of International Women's Day, SylverQuill Press has brought together bright talent in the genre of short fiction and fantastical art for a new and exciting anthology. This cohort of international writers and artists has contributed to a strong, meaningful collection of work, giving voice to a diverse and collaborative group. The stories and artwork included in this anthology will transport, inspire, and entertain the reader. We're glad to have you along for the ride!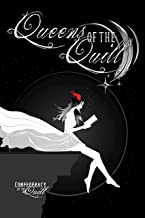 "Haunted"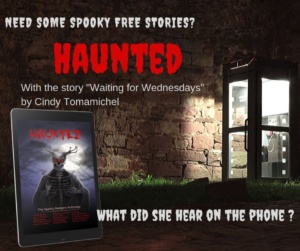 A permanently free collection of shiver inducing tales. My story "Waiting for Wednesdays" is a twist on a ghost whisperer story.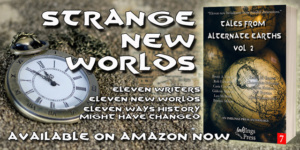 "Tales from Alternate Earths 2"
An awesome collection of alternate history tales that is already garnering some great reviews.
My story "The Dust in the King's Library" puts a time travel and alternate history spin on King George. How would the world have changed without the French or American revolutions?
Click here to purchase.
---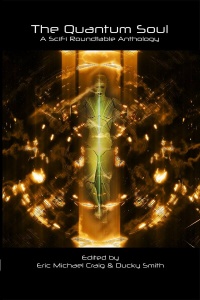 Quantum Soul: A Science Fiction Anthology
I am proud to have a story in this collection of talented authors. We attempt to put a scifi twist on the question "What is Life?'
My story 'When Words are not Enough" is a comedy. What happens when words have power and a life of their own? You can read a snippet here.
Click on the cover – or here – to read some fabulous indie authors!
---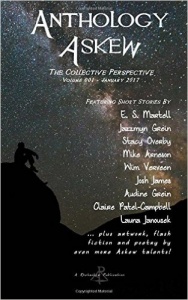 Anthology Askew Vol 1: a collection of short stories and poetry.
I have two poems in this anthology of emerging writers. Click to get an ebook or paperback.
It has been getting some good reviews, such as this one from Altered Instinct. Click to read.
---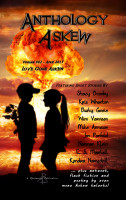 Anthology Askew  Vol 2: Love Gone Askew.
I have a short story about a doomsday prepper, that is definitely love gone askew. Click to get ebook or paperback.
---
Anthology Askew  Vol 3: Adventure Gone Askew.
I have a short story about a boy who doesn't want  to grow up and be a dentist, and a poem. Click to purchase here.
Hope you enjoy reading. Please feel free to subscribe to my newsletter for more updates via email.