I am proud to have two short stories in two anthologies released by Sylver Quill Press. I'd appreciate it if you could have a look and grab a copy if they take your fancy.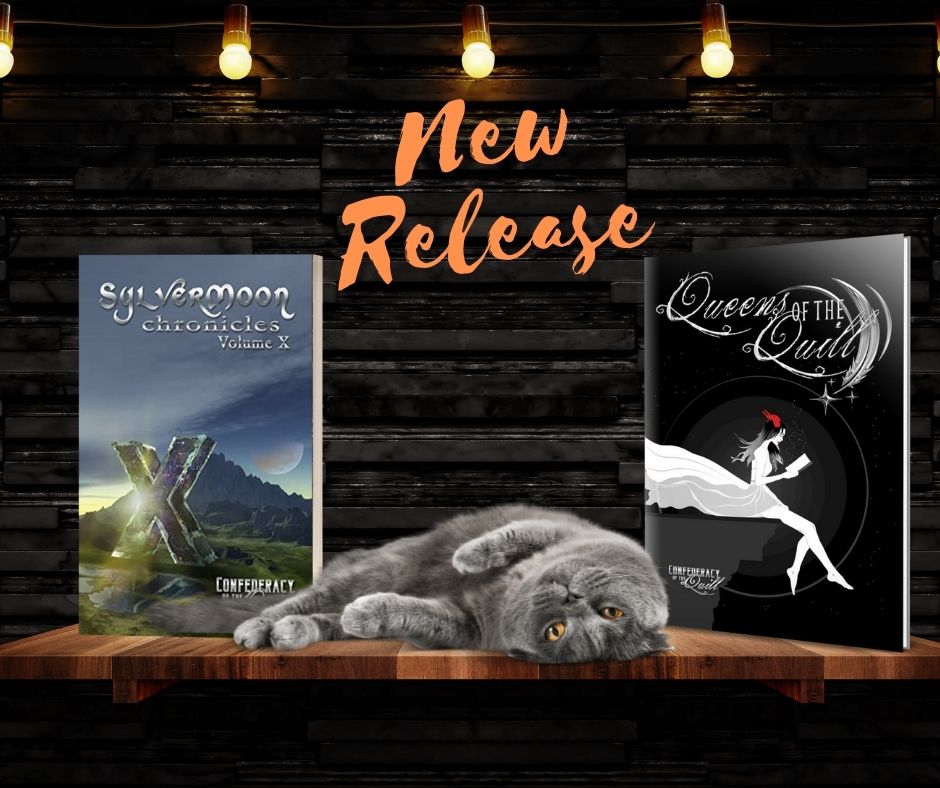 Queens of the Quill
In honor of International Women's Day, SylverQuill Press has brought together bright talent in the genre of short fiction and fantastical art for a new and exciting anthology. This cohort of international writers and artists has contributed to a strong, meaningful collection of work, giving voice to a diverse and collaborative group. The stories and artwork included in this anthology will transport, inspire, and entertain the reader. We're glad to have you along for the ride!
My story in in the collection is 'The Journey." It is an exploration of the life of a woman – her travels, her loves and sorrows.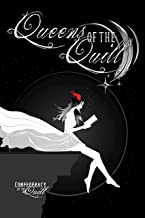 Excerpt from my story "Journey"
The dirt spilled over my hand, and the sun shines bright on skin grown transparent, blue veins and tendons showing. As I brushed the dirt off onto the pile of weeds beside me, I found my thoughts had wandered. Back into the past and a time before youth had fled, and an old lady's garden obsession had replaced adventure.
The smoke from the fire next door transforms into the smell of French cigarettes, rough rolled, drooping from the corner of a sneer. I have forgotten his name, yet my fingers tingle as they remember the feel of his dark hair tangled and knotted as I dragged his face to mine. A café in Paris it was where I tried my wings, new fledged from the nest. French clothes, French men. So many hot eyed young men that smoked hand rolled cigarettes as they wrote poetry and argued philosophy. The dark nightclubs full of danger, and white moonlight reflecting from wet streets. Parties that reached a second dawning. Drugs that made my new tattoo writhe like the dreams of an insane muse. Cheap hotel rooms that reeked of sex and sweat. The aftertaste of absinthe and tobacco.
I had laughed when he said he loved me, laughed and ground my cigarette out on the poem he had written for me. I had a one-way plane ticket and a world to see.
SylverMoon Chronicles X
Never underestimate your enemy… even the gods sometimes have mysteries to solve… when a powerful family's reunion is interrupted, anything can happen… the arrival of a late-night visitor creates an unexpected discovery… a journey through the stars brings unique challenges…
The international writers cooperative, the Confederacy of the Quill, brings you the final installment of their annual short story anthology. This series includes stories in the genres of Science Fiction, Fantasy, Horror, and Adventure. New worlds await you!
My story in this collection is an odd one – but if you like distant futures with sentient apes, clones, mages and a bold heroine exploring a strange world – check out 'After The End."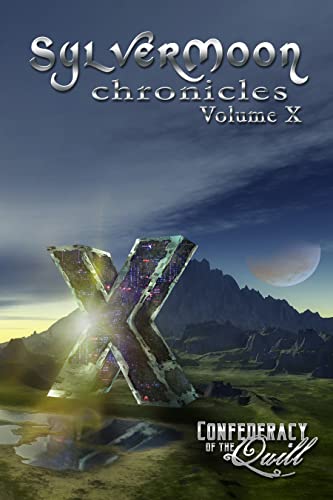 Excerpt from my story "After The End"
"Get yourself a drink and settle down, while I tell you a tale of the people that lived after the End and a long way from here. For the End was only a new beginning, as they often are."
Walking, always walking. When she started, she didn't know, nor what she sought. Esbet lay down at the top of the dune and squinted ahead. She had found plenty though. Some answers, but mostly trouble.
Half hidden in the sand was a plane wreck, no doubt picked clean, but still worth investigating. Esbet approached the plane with caution, listening for any predators, human or otherwise. Using her quarterstaff, she flipped open the door, which cracked off its hinges and fell onto the sand. Inside it was bare, but she poked around the overhead lockers, finding nothing more than drifts of fine dust and a protein bar.
Shoving a pile of gnawed bones off a seat, she stretched out, ripping the wrapper off the bar. "Expiry date 2050. Hmm, I wonder what year it is now?" There was no sound except the thin keening of the wind, and Esbet relaxed, pulling out a magazine from a nearby seat. Pictures of shiny watches, food, and clothes crumbled into dust as she flicked the brittle pages. "What the hell happened to the world?" She yawned, leaning back and closing her eyes.
I'll be back with more world building blogs next month. If you have a topic you would like covered, please hit reply on this email and let me know.
Enjoy this blog? Have a think about signing up via my website or catch them as they fly around the ether on twitter or facebook. They will stay where they are pinned on pinterest.
My latest book, a contemporary romantic comedy is now out on Amazon- free on Kindle Unlimited! Rocky Road to Love tells the tale of two scientists falling in love in the Australian outback. There's geology, archaeology, dust, danger and the occasional possum! Link: Rocky Road to Love
For those that have not read Druid's Portal yet, here is a link to the first chapter of  DruidsPortal and to the second in the series Druid's Portal: The Second Journey, and you can read a preview here.
Scifi more your thing? Try my short stories in the anthologies Quantum Soul and Tales from Alternate Earths 2.
Or what about horror? Try Haunted, a free horror anthology.
Check out my post apocalypse story "After the End" in SlyverMoon Chronicles X or my haunting tale of a woman's life "Journey" in Queens of the Quill.
Doing NaNo this year or know someone that is? Grab a copy of my free guide "NaNoWriMo Ready."
My latest author help book "30 Organizing Tips for Writers" is now out and still free.
If you are keen to chat with other scifi peeps, then check out the Knights of the Scifi Roundtable facebook group and subscribe to their newsletter https://mailchi.mp/29fb30bca8e4/update-subscription
Short stories and poetry? Try my collections Tales of Imagination and Tales of Romance.
And my own author newsletter, for book news, odd facts, recipes and random freebies. Every subscription gets a free copy of my short stories 'New Beginnings' two tales of later in life romance Sign up here. Or prefer a scifi story instead? Sign up here.