Druid's Portal Series
Multi-generational time travel set in Roman Britain.
Druid's Portal: The Second Journey is out on Amazon.
Early reviews called it "wildly imaginative" and "The action scenes are straight out of Indiana Jones, as well as the humor!"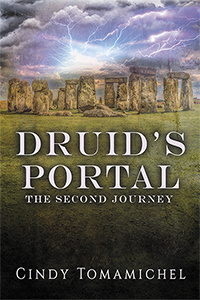 Druid's Portal: The First Journey came runner up in the Raven Awards for readers favourite fantasy/dark fantasy category.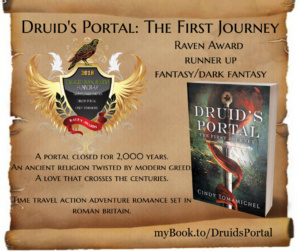 The third – fifth in the series are well underway, with some extensive research. Major thanks to my lovely editor Sharon, who makes the books so much better – and encourages along the way.
I did a FutureLearn online course on Hadrian's Wall and another on archaeology, so my research is progressing to fill in details.
---
Anthologies
Horror anthology "Haunted"
I have a short story in the permanently free anthology Haunted.
'Waiting for Wednesday' is a ghost whisperer story with a twist.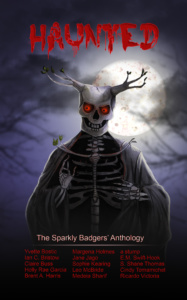 Alternate History anthology "Tales from Alternate Earths 2"
has my story "The Dust in the King's Library". A twisty tale of alternate history, time travel and the ability to make a good cup of tea. Read some more on my blog Twisted History and purchase it here.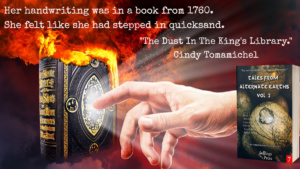 Quantum Soul
I have a short scifi story in Quantum Soul, called "When Words Are Not Enough." Some talented scifi authors in this collection.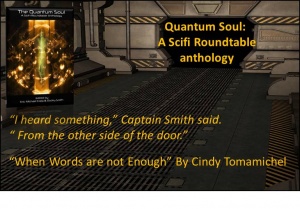 ---
5 Minute Vacations
Not quite fiction and not quite non fiction, this work is a series of tranquil scenes to refresh your mind and spirit.
With thanks to Rhetoric Askew as publishers. Read a sample and bliss out!