I am indebted to the practical genius of Eric Michael Craig of the SciFi Roundtable for being able to sell Druid's Portal: The First Journey across the other side of the world!
Yes, at the Albuquerque Comic Con Jan 12-14th, at the Convention Centre, the Roundtable will have a large stand with a great selection of scifi and fantasy authors avaliable.
Just click on the image to go to the website and find out more about it, and the spectacular range of characters visiting!
My books hope to to see you there. Make sure you grab one of my rather splendid business card/bookmarks with the cover sword on them.

Here is a link to have a read of Druid's Portal to spark your curiousity – see if you can stop reading.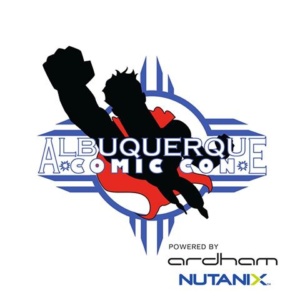 Enjoy this post? Have a think about signing up via my website or catch them as they fly around the ether on twitter or facebook. They will stay where they are pinned on pinterest.
Albuquerque Comic Con Jan 12-14th